Mindscapes | LYDIA MILLER
THURS 1 MAR - SUN 11 MAR 2018
Official opening: Saturday 3 March, 2-4pm
Beer kindly sponsored by @murraysbrewing
IN CONVERSATION WITH THE ARTIST
Saturday 10 March 11.30am with sparkling wine and cheese/biscuits
FREE / BOOKINGS ESSENTIAL email: info@gallery139.com.au
In Mindscapes, Lydia explores the feelings and memories of places. Abstract representations of coastal lands visited by the artist become the subject matter for this exhibition.
Lydia Miller is a painter. She moves effortlessly between the genres Still Life, Abstraction, Landscape and Portrait painting. This will be her first solo exhibition at Gallery 139, having previously exhibiting with the gallery in group exhibitions since 2016. She has exhibited extensively in Sydney and overseas before moving to Newcastle several years ago.
#gallery139 #mindscapes #lydiamiller
Coastal Rocks I and II 2018 oil on canvas 50 x 50cm $480.00 each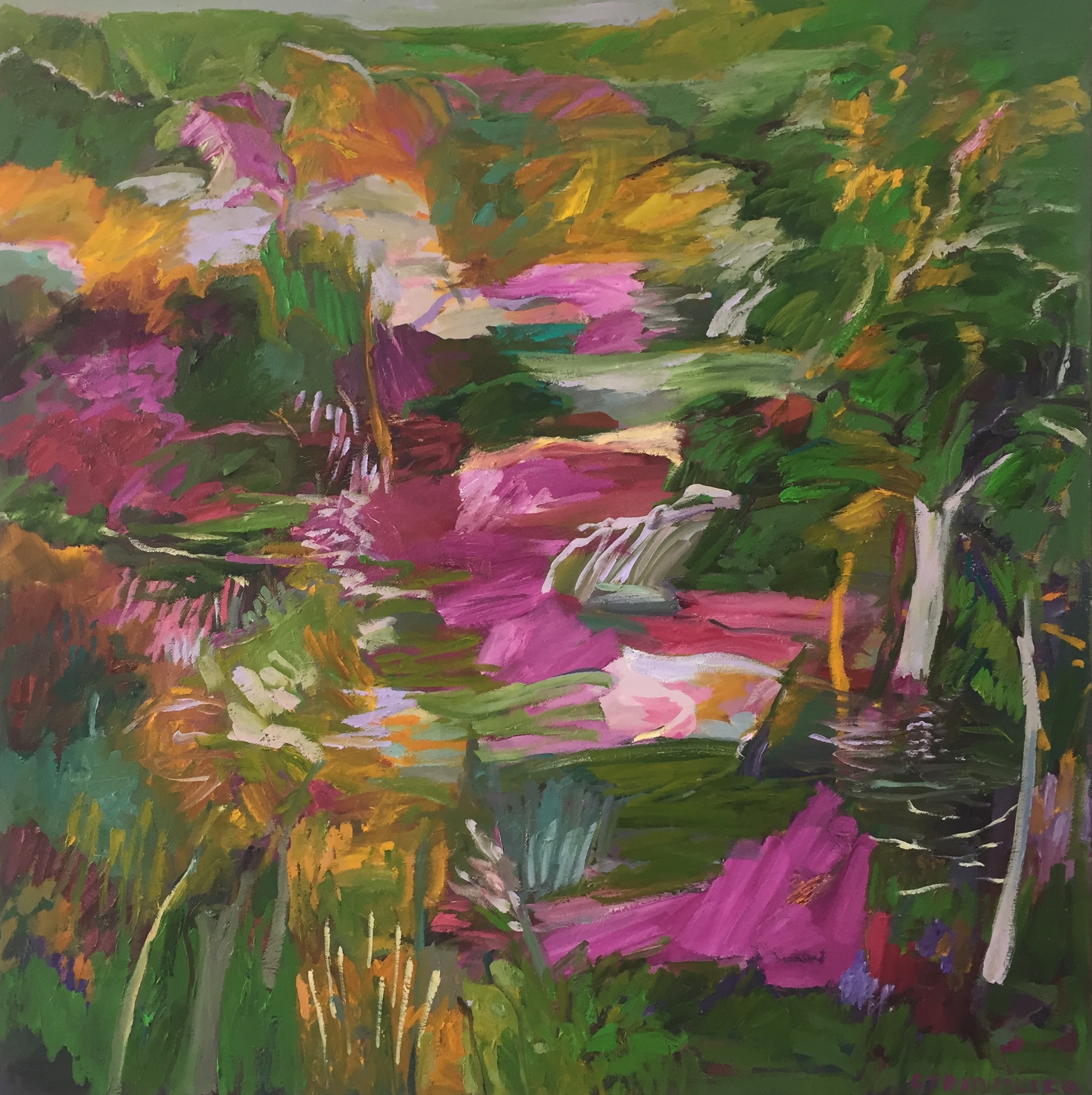 arrow to the right >> oil on canvas 76 x 76cm $900.00each
Abstract brushstrokes
by Melinda McMillan | JANUARY 18 2018 - 8:45AM | newcastlestar.com.au
FOR artist Lydia Miller painting is all about colour.
Miller was born in the Ukraine and spent her early childhood in post-war Germany. She immigrated to Australia in the 1950s.
In childhood she "vividly remembers most of her early years by herself, drawing on scraps of paper, book covers and walls with whatever she could get her hands on".
The abstract expressionist painters are a major influence in Miller's work.
"German expressionists I like. I have an affinity for that," Miller said.
"I think it's the colour, the use of colour and emotional, gestural.
read more