THE DOGGIE SHOW
SAT 13 JAN - SUN 4 FEB 2018

GALLERY 139 CLOSED AUSTRALIA DAY LONG WEEKEND
Official opening: Saturday 13 January, 2-4pm- Gallery 139
All things doggie are being celebrated in this second fundraising dog exhibition to be held in Gallery 139.
Exhibiting artists: Hide Kobayashi, Jayner Carter, Peter Lankas, Susan Ryman, Julie Batts, Helene Ruma, Gaye Shields, Rowena Beale, Kathie Sarginson, Jane Robinson, Nicola Bolton, Janelle Goldman, Hello HOLT, Felicity Howard, Joerg Lehmann, Jo Shand, Ashleigh Price, Linda Parkinson, Vanessa Turton, Danny Sky, Ahn Wells, Peter Read, Ron Pickerton, Sally Reynolds, Jane Hosking, Barbara Nanshe, Erika Sorby, Rose McAllister, Leeroy Chapman, Andrew Finnie, Michele Heibel, Chloe Avery, Linda Greedy, Catherine Kavanagh Di Gravio, Madekeine Boyd, Shahrzad Groenhout, Janet Graham, Varelle Hardy, Zoe Tjanavaras, Kara Wood.

#gallery139 #thedoggieshow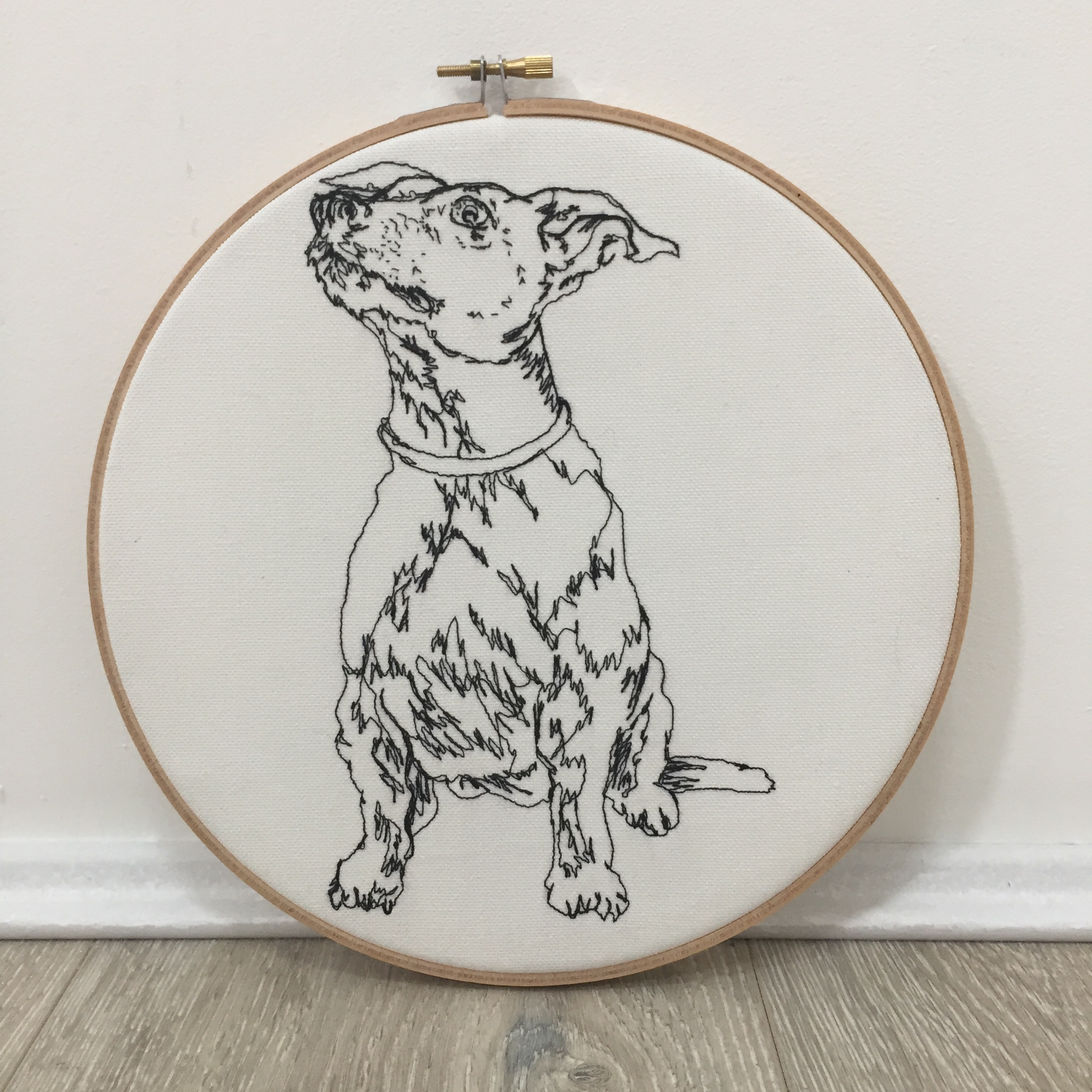 Including guessing competition: $3 per entry / enter as many times as you like
Prize: Papercut Pet Portrait by Jane Blackall @pencilpenpaperppp
Prize: Dog embroidery artwork by Jane Robinson
Prize: Hunter Animal Watch Inc. dog pack
10% of sales from this exhibition will be donated to Hunter Animal Watch Inc
Beaumont St, Hamilton.

WE RAISED $391.00 which was donated to Hunter Animal Watch on 8 February 2018.
YOU CAN'T CATCH ME signed books available in the gallery during this exhibition. $25.00
The sun is up, it's a brand new day.
Time to go outside and play ...
This delightful, rhythmic story is full of fun and energy.
Two dogs spend their day chasing Blackbird while she darts from tree to tree collecting mulberries for her babies three.
Will they catch her?

10% of book sales are going to Hunter Animal Watch Inc.
by Damon Cronshaw | theherald.com.au | JANUARY 8 2018 - 10:00AM
Every dog has its day – even as a subject in an artwork.
This is what came to mind when we heard about an exhibition to be held at Gallery 139 at Hamilton, titled The Doggie Show. Gallery 139 owner Ahn Wells decided to host an exhibition on dogs because "it's my favourite kind of animal". Ahn has two dogs – Coco (a chihuahua and Jack Russell cross) and Odea (a miniature fox terrier).
"They are both very special to me. They keep me grounded and, if I'm feeling a bit yuck, they help to cheer me up with their antics and affection," she said.
She brings Coco into the gallery most days, which often attracts people. "She is friendly and people just want to say 'hello'," she said. Ahn said that dogs break down boundaries and "help start conversations between strangers". "You just need to go to a dog park to see the positive effect they have on people, both physical and mental," she said. "Dogs seem to be content with their place in the world. They remind me not to worry about stupid things and to just enjoy now."
Newcastle artist Peter Lankas has an artwork in the exhibition, titled "Tropics walk". The image shows himself on a shopping trip, walking his father's chihuahua, which he described as "a very clever, loveable dog".
"I'm really a cat person, so I see myself as an uncle to dogs," he said. "Dogs are a bit more like children. They require a lot of care and attention. Cats look after themselves. "I guess dogs or pets, in general, are great company and allow us to interact on another level to human interaction." He said pets can be "great levellers", adding that they brought playfulness, love and joy to a sometimes mundane existence.
"Dogs have been documented in the arts for centuries – they are a part of our existence," he said. "A show such as this gives artists a chance to explore another side of themselves."
The gallery is dog-friendly.
The exhibition opens at the gallery on Saturday 13 January from 2pm to 4pm.
Ten per cent of sales will be donated to Hunter Animal Watch.